Bulk SMS is sending a text message to a large audience at once. Sometimes it is preferred to say bulk SMS service. The SMS gateway provider offers the messaging service.
Bulk SMS gateway that you can use to send messages to your customers worldwide safely, quickly, and directly. A mass messaging service is the best method to send out to a large volume of messages at once, whether you are running a competition, marketing campaign, employee notification, promotion, or event.
Business SMS messaging is sub divided into following below mentioned categories:
SMS Marketing: Sending a message to a large audience. These are promotional information messaging. We will focus on this in the blog.
Transactional messaging: These SMS are sent to registered users. Example Banking SMS.
OTP/urgent SMS: These are sent for registration or login purposes with OTP information.
These SMS are sent through a messaging panel using a web application or online platform as a service via a Bulk SMS service provider. A user simply composes the SMS template and a CSV list of numbers into its SMS messaging panel. User can click on send or simply schedule it for later by setting the date and time of their campaign.
SMS credits and web portal is normally purchased from the bulk SMS service provider. Usually SMS providers give more discounts on purchasing the large volume.
Bulk SMS are normally sent for promotional content rather than alerts or notifications. For example, offers, sales and promotions rather than appointment reminders, etc.
What is bulk SMS, SMS API and SMS service provider?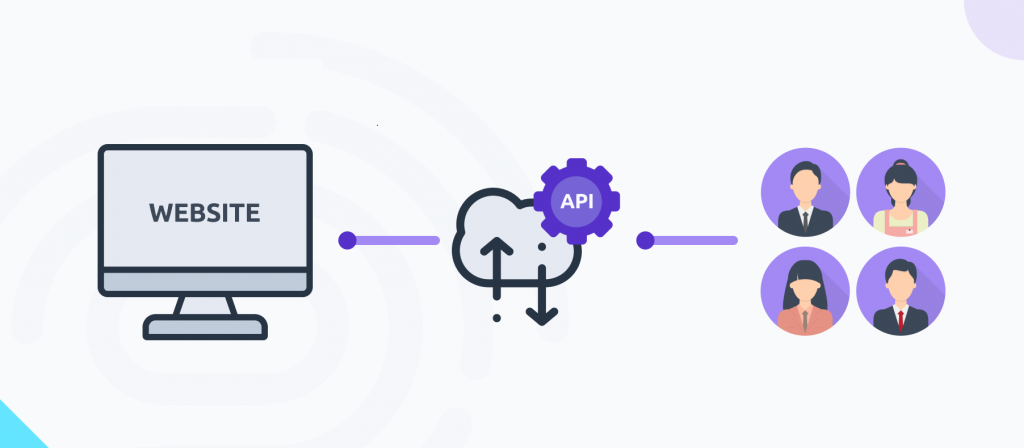 Bulk SMS: As we have discussed, message broadcast to a large audience is referred to as bulk SMS.
SMS API: A SMS API is programmable interface code which allows connectivity between SMS gateway and user application. It enables text messaging through application/web based frameworks.
Bulk SMS Service Provider: SMS gateway website or application that allows users to trigger messaging from the web. SMS gateway has a direct operator connectivity. SMS gateway offers the messaging service through web portal, reseller panel, SMPP platform or white label, affiliate gateway and many more.
Why is bulk SMS marketing so effective?
SMS messaging started in the 90's but it was not considered as a business marketing tool. But gradually it came into the promotional and transactional texting business.
Despite being simple messaging in comparison to the modern messaging app like whatsapp and messenger that can carry multimedia messages, bulk sms is overdue for its retirement. But still it fulfills its purpose in the best manner.
Let's consider some of its advantages.
Our phones are built and functional on operator network connection. The primary features are calling and SMS messaging irrespective of internet connection. Every mobile phone is made to send and receive SMS on its first basics.
We all don't need to install dedicated applications to enable the messaging feature.
Thus SMS remains the truly global messaging feature on every universal messaging platform. For instance, the bulk SMS messaging holds all the sales marketing and promotional activity despite the impact of covid period on globally.
The call pickup rate is highest but the application, like truecaller, aware customer before attending the call. After that the SMS has an excellent open rate close to 95% as compared to 22% for emails or lesser.
According to research, 92% of text messages are opened and read within 2 minutes. As well as it is more responsive than direct mail.
Text messages are quick and responsive. No other marketing substitute for the bulk SMS. Somehow emails are quicker but unresponsive in results conversion due to lead open rate.
Bulk SMS are so simple to trigger a list of numbers. It is simple by logging into the bulk SMS service account. Select the registered template, upload your number list and click on send button or schedule campaign for later date and time.
Bulk SMS are sold in huge volumes that involve volume-based discounts. The cost for a SMS varies from 12-30 paisa spending upon the package you bought.
Thousands of SMS can bring the premium business leads. Whether a campaign is targeted at just a few hundred people or hundreds of thousands, SMS continues to deliver great value. Check our Bulk SMS pricing.
What are the rules and regulations for sending bulk SMS?
The government has tightened its rules and regulations to ensure safe messaging for the welfare of peoples. It has restricted the spam messaging content in bulk SMS. The TRAI has launched its rules for entity ID registration, sender ID, template approval and customer consents.
The new guidance to send commercial messaging has been beneficial since then. It has reduced or banned the SMS spamming to almost zero and sensible set of rules to follow for genuine users.
The bulk SMS service provider/Service aggregators can set up your DLT registration. After that you can enjoy the bulk SMS service for your business. Some SMS service providers keep the business based.
Some of rules are following:
Principal Entity: Bulk SMS service provider and Business has to register their principal entity ID(business) and telemarketer ID(SMS service provider) through any of the DLT operator platforms.
Header & SMS template: Sender ID is now being known as header name and the SMS content is template. Every header and template needs to be registered with the telecom operator.
SMS category(message type): Before the new rules introduced, transactional and promotional type routes were available. Now the transactional, promotional and service type as implicit or explicit came into rules. Now the transactional messaging is channelized only for OTPs and banking related informative messages. If a customer has opted to receive promotional SMS from a particular company then it will come under the Explicit category.
Bulk SMS marketing template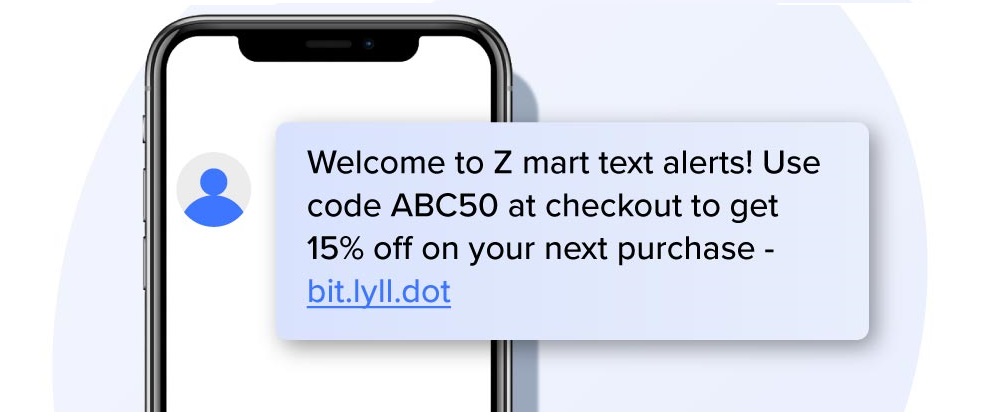 Writing meaningful content within 160 characters having inclusion of deals, offers and weblinks is a challenge.
While writing a clear SMS these attention must be fulfilled.
Reader's attention
Company or business name
Exciting offer
Call to action
Opt out
If all that can be achieved with some charm and a little humor, so much the better.
This is so better if all can be achieved in the right humorous manner.
Checklist before Bulk SMS Campaign
Text length: A message text length is 160 characters including spaces. You can include the variable (30 length). If your text message exceeds the character count more than 160 it is considered to be 2 SMS.
Note: SMS length is 160 including variables. Read more
GSM characters: The character set of SMS is set globally according to GSM characters. Dont copy and paste content that contains the special characters. If you use the excluded characters, a message might be sent in unicode format.
Test SMS: Sending one SMS on your mobile number is better than sending a thousand SMS that fail. If you are sending bulk SMS campaigns, make sure to send a text to yourself and a few others beforehand.
It is important to verify that the links are correct and the landing page works correctly on all mobile devices.
If you're using Google Analytics or another analytics package, make sure the landing page is hooked up.
Is your bulk SMS safe?
Don't send any content that comes into the GDPR complaint category(abusive, banned, or against public welfare guidelines).
Check for the required people's consent. Have supportive docs?
Include opt out in text that is clear and useful.
Rather than risk having to explain your actions to The ICO(Information Commissioner's Office). It is much better to ensure all of this is covered in advance.
Bulk SMS marketing mistakes to avoid
Bulk SMS marketing is at peak now as compared to ever. In spite of bulk SMS' continued rise, companies still make some very simple mistakes when it comes to campaigns using bulk SMS.
While writing to SMS content for promotional purposes, don't write puzzling content. With only 160 characters to mold to perfect meaning full lines that lure the prospect in one read.
Mention clear offers, deals, discount percentage and offer last till date, as well as include the "call of action"(website or form online link). It will make overall enhancement in customer engagement as well as website/retail visitors.
Start your bulk sms campaign on different timings and observe the success rate. Dont send the same content again and again to the same customer at the same time. It holds or lacks the conversion rate.
Streaming bulk SMS messages constantly will have your customers unsubscribing more quickly.
Try to capture the interest of your audience, best suited timing instead of sending the frequent bulk messaging.
Mobile friendly: website or landing page
An important feature of bulk SMS messages is the link which invites the customer to visit a website where they can respond to the offer by clicking.
But before including the weblink into messaging double check for the working. Make your landing page user friendly. The webpage is optimized for mobile phones.
The content must be relative and have the same offers and deals in SMS text.
In spite of this being a pretty common mistake, not using a bulk SMS opt out could land you in a lot of trouble with the ICO.
You must mention unsubscribing for a non-interested audience. It associates bulk sms to the selected audience as well as short SMS cost which goes into wastage.
Rich Communication Message
SMS is very basic as compared to whatsapp, messengers, etc. SMS uses mobile networks while others work on the internet.
This is an absurdly basic form of communication.
We're still dealing with 160 plain text characters, and yet it's still so effective.
I'm sure there's something better out there. Well, there is… It's called RCS or Rich Communication Services. As a replacement for SMS, RCS has been long awaited.
Sending images, videos, and audio files is possible with RCS. RCS also supports group chat, typing indicators and location sharing.
Business communication with customers could be completely transformed by it.
Some of the reasons RCS is struggling to rule the market.
The iPhone has a big market worldwide. Apple is unlikely to adopt RCS.
The pricing is not clear. It could be a function for the internet or network, not yet clear.
RCS messaging is not encrypted. It could be an easy target for hackers.
RCS messaging is not designed for API integrations according to case studies.
We provide effective bulk SMS service at Datagen. We look forward to serving you! Give us a call today.