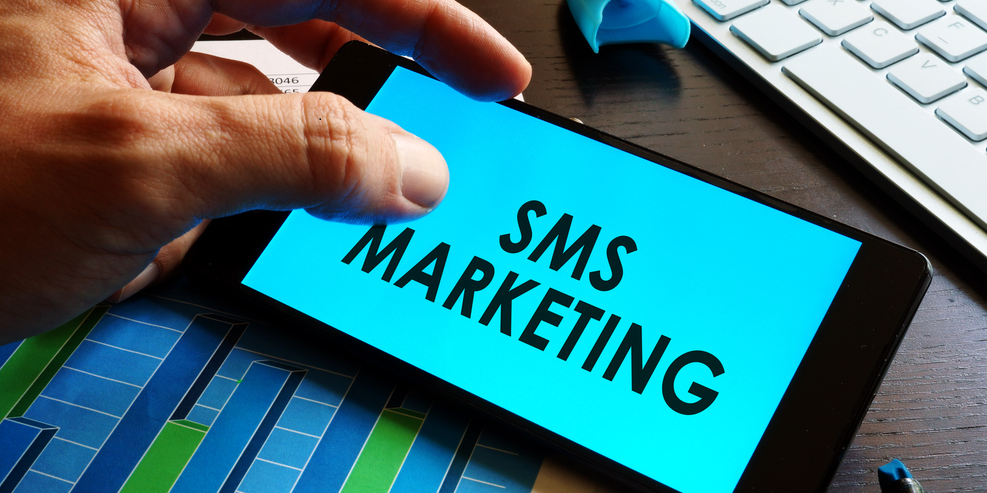 Bulk SMS marketing is a leading marketing tool because SMSs are simply a network based text sending and receiving channel that doesn't use the internet like a WhatsApp and other messengers. This makes Bulk SMS service to target every resource who has a mobile phone. But in reality, Bulk SMS is considered as a downgraded tool for marketing. This happens when a promoter is not able to utilize it in the proper manner. It would no longer suck when used strategically.
Mobile phones have become a part of day to day life. Mobile phones are very handy and user friendly. The people used to check messaging information as well as surf the internet very frequently. It makes the open rate for SMS 98% that is higher as compared to other channels like email. If the SMS marketing fails to give successful conversion, marketers need to rebuild the messaging approach with a well planned program that would enhance the customer engagement.
What is Bulk SMS marketing?
Bulk SMS marketing is sending enchanting promotional text via SMS channel to promote the specific product. The business can lure their prospects with promotional offers, discounts that are sent in the right manner to create awareness and customer engagements.
Bulk SMS Service and its advantages
Sending bulk SMS to a large audience is made possible by using a reliable Bulk SMS service provider. You get an SMS gateway panel account from the SMS vendor. In one click, you can send a text message to a list of numbers. 
Few marketers are not able to fetch the progressive customer leads using Bulk SMS marketing. Businesses need to rejoice the SMS content strategies to attract more customers in one read.
Bulk SMS marketing is right for your product?
In order to facilitate customer interactions with greater speed, you probably need to say yes.
If the Bulk SMS marketing is suitable for your business. This can have many advantages mentioned below.
Advantages
SMS has a higher open rate making it a perfect tool for customer engagement. If we all observe our activity, we all do read the SMS more frequently as compared to emails. And most of the SMS are read within 5 minutes of delivery.
You can write attractive message content for quick attention of readers. As well as text different templates at different times to observe the audience proportional to engagement.
Bulk SMS marketing is done to attract and engage customers, not to distract. If a prospect is not likely to receive the text, what option he/she has to avoid?
So sustain the SMS marketing by having opt-in and opt-out options that let subscribers to receive the messaging frequently during SMS campaigns. This helps you filter the interested audience results effectiveness.
The mobile functionality to receive a SMS depends on the operator rather than phone internet. So bulk SMS messaging is quick to reach thousands of people in a single click through the SMS gateway panel. You can filter or categorize the SMS campaigns through demographics based on previous promotional advertisements. It helps in sending the right messages to the right customer at the right time.
Texting to a large audience on a minimum budget is always feasible in promotional strategy. So the cost effectiveness is one of the best advantages of bulk SMS service. You shall have a higher return on investment due to high conversion rates(because SMS has a high open rate).
Bulk SMS price is always kept at low end. You can also purchase high volume packages to get more volume based discounts.
Getting Started with Marketing Strategies
SMS marketing is so simple if you check every aspect to gain immediate results. Let's discuss a few marketing strategies that make marketing campaigns successful.
Before starting the SMS campaign you must be clear about the end goal. Decide your objective like Brand awareness, product sales, discount on product, lure customers to retail shops, increase website traffic, etc. So decide your close objective so that message text orient similarly.
Separate your campaign number data as close as you can by the observations of previous campaigns and marketing already attended. It will be highly beneficial if you can manage data separation based on age, gender, occupation, previous customer, location and other demographics.
Sending the same SMS to the same audience again and again leads to a degradation of audience interest. It would always be better to engage your audience by variation of SMS templates that results in a better conversion rate as well as give more information about the product.
Bulk SMS marketing by sending a plain text to a large number list is not a good approach. Call to action are clickable content within the SMS text so that the receiver can browse more on your product for extra information.
Call to action raises the high possibility of converting leads for your business. Some Call to actions: website link, picture link, store map, phone numbers, etc.
Note: Always convert the web link into a bit short link so that it consumes limited space out of 160 characters.
Tacking and Observing the bulk SMS template and data strategy is a needed step . A regular study on the running campaign will enhance the performance in future campaigns. It will give a clear idea about the discrepancy taking place.
You can remove the non resulting numbers, churn rate, different offers for subscribers and more according to business. Thereafter you can build variation in marketing plan to improve the conversion rate for campaigns.
Conclusion
Bulk SMS marketing is simple and effective but people still have not gained the needed cherish upon it. The SMS campaigns are simple text messages sent through a reliable Bulk SMS gateway.
SMS marketing results best with variation in strategy like business marketing purpose, data separation, click to action, multiple templates, etc.
SMS marketing technique is a reliable cost effective option to reach a mass audience at once. It offers you a high conversion rate that makes it ideal for businesses at small scale at a budget friendly cost.
We provide effective bulk SMS service at Datagen. We look forward to serving you! Contact us at 9999706864 for more details on free trials. Give us a call today at 9999706864.