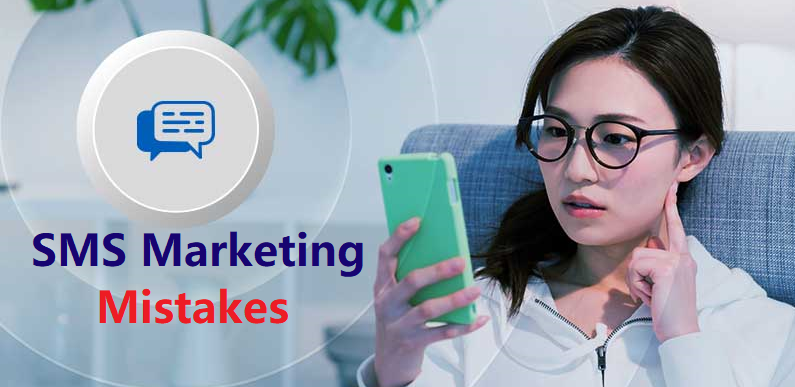 Lets take a real time example that relates bulk SMS marketing mistakes. While driving a car, if an engine having a problem, it could not let you achieve an optimum speed up. Same happens in bulk SMS marketing, we don't get adequate results if the SMS campaign is not managed in the right manner. The ultimate goal is to make a profit. The gradual but successive way to achieve the excellent marketing response is focusing on innovative ideas and strategies. Bulk SMS marketing is the simplest and powerful way to reach business prospects(customers) that will help you boost your business growth.
The mobile phone became a necessity device in today's day to day life. Everything is changing into digital service. If someone wants to buy shoes, kitchen groceries, electric appliances, etc. is available on e-commerce deliver to home service. According to Deloitte reports, India has 86% of the population using mobile phones, 80% are using smartphones( 91% are using worldwide). Thus promotional or transactional marketing is capable of reaching a wider audience on mobile friendly platforms.
There is a better chance of customer engagement for marketers in the SMS marketing. The business can reach a larger audience cost effectively in one click using a bulk SMS service. Many big tycoons like Reebok, Nike, Flipkart, Zomato, etc. do festival sales and discount oriented bulk SMS marketing that get a huge conversion response. Thus there are a bunch of opportunities for businesses in SMS marketing. However things stay perfect till SMS campaigns is used intelligently. If you don't implement at best, there could be a loss of revenue and could lose brand reputation.
If your bulk SMS campaign is not yielding the needed results or there is a lack of traffic towards your business product, then this whole writing is for you. Datagen is a leading bulk SMS service provider with experienced resources in SMS marketing and advertising.
We've pointed out bulk SMS marketing mistakes. Some are listed below:
Don't know your target audience(Number Data)
The marketer needs to understand the behavior of the campaign audience. Get to know more about the people and understand the buying interests, what they need more is the catch. Keeping an eye on the aspects will create an effective SMS campaign. You can't sustain the success of SMS campaigns without knowing your audience responses.
But what is the actual meaning of knowing your audience? It is completely based on how much details you have on number data. It is important for marketers to take into account demographic factors such as age, gender, pain points, and lifestyle preferences. Make your campaign more appealing and personalized by aligning it with the above criteria.
Creating effective message templates for specific audiences is essential to this process.
Once your handshake is done, the impression is your speech. It is the same as once the SMS has reached and read, only matter is your content information. Your message content is upto the point and it should be written that the audience strives to know more. You should make humors, reader feel nice, and at the same time pass the brief about the product(discount, sale, offer, transactional, etc).
If you have data info by the past campaigns, make sure the text includes the customer's name. When you combine that with their purchase history, it's the icing on the cake! Maintain regular check-ins tailored to their needs and let them know about your new offers and promotions.
No call to action option- CTA
The CTA is a call to action that refers to weblink inclusion in the text message. These can be written in different ways like Know more, Get started, Sign up, Contact Us, Buy now, Add to wishlist, website, etc. The SMS content has a target to lure customers to click on the CTA that is the purpose of the message.
The absence of CTA in the message text can affect the performance of SMS campaigns. Customers would have no option to reach you or to know more about the product. This will lose the conversion rate of the campaign. In contrast, if you don't have one, you'll leave your readers wondering what they need to do next and, consequently, you'll be leaving them doubting your brand.
Thus always remember to fill your message text with a referring CTA to ensure that not a single conversion gets lost. So never run a bulk SMS campaign template without call to action.
Consideration of the right time to send bulk sms campaigns can greatly influence the performance. Timing matters more than anything in SMS marketing. We have noted that the previously influenced customers lose interest if they receive the SMS at odd hours.
The TRAI has mandated the timing regulation to operate the promotional campaigns from 9:00am to 9:00pm.
Have you noticed that brands send their promotional SMS during the morning meal time as well as mid lunch time. This time usually people check mobile phones and browse on the internet. This is the smart strategy brand companies use to hit the CTA.
Don't send frequently – same product(same template) to the same customer data.
Dont campaign at peak hour in which people are preoccupied in their own activities like office.
Try to avoid/minimize sending messages on weekends as that can lead to a high opt out rate.
So choose your right time span carefully by judging the previous campaigns data, CTA click and conversion rate.
No Opt-in & Opt-out option
What if a marketer continuously sends the SMS to a person who doesn't want to read a single message. There must be a solution to stop the messaging according to the receiver, So add an opt-in and opt-out option to bulk sms campaigns respectively.
It is always better to take the audience's consent before playing the bulk sms campaign at full pace. So include the unsubscribe option in the Campaign.
Benefits:
The sending of SMS to the audience who don't want to receive it gets removed. It will reduce the wastage of SMS we are scheduling.
The audience that is not unsubscribing you is somehow interested and could be turned into customers in future campaigns.
You can know your audience better. On the basis of consent you can segment the number data.
Consistently sending the promotional SMS without the consent permission of the receiver can also force them to take legal action against your brand.
Complex message text/language
People are more on the busier side, they don't want to check the whole content on a regular basis. They check the content on the notification bar for message highlighting. If they get impressed ofr find more relative to need, then only open the message and read fully. So a message should start with a quote that impresses at first glance. It is recommended to write the message template words that fits best to influence them without taking much time as well to hit the mind to click on CTA.
Alway try to impress with content quality that covers all the aspects of clear and meaningful, limited in 160 characters and includes the call to action option.
Please try to judge the audience's familiar language. Don't write your text with heavy formal wordings that are complex to understand by the audience. Don't let prospects open a helping guide to discover the meaning of words in a text message. It could change the mind of readers to discard the message reading. Every customer will not connect sounding professionally, it is necessary to avoid unprofessional and deep formal language as these main leave a laid back.
Note:
The text message should be easy and casual to understand in one go. Try to avoid the abbreviation, free from jargon and acronyms in SMS campaign messages. More people will read and understand, this will help increase the brand credibility and reliability.
No SMS Campaign time pattern
The continuous bulk SMS campaign on the same data can harden to increase the conversion rate. It will not make the prospect happy but all increase the churn rate of your product. So it is vital to optimize the frequency to launch the campaign. Our aim is to impress the prospects, if you streamlined too many messages repeatedly, it is nothing but the irritation to the receiver that ends in unsubscribing you.
As well as some not sending bulk SMS systematically this is also inaccurate to gain results. Anonymous sending never impresses until you are exceptional in SMS marketing. In these cases people don't opt out, despite your texts, they will ignore the SMS.
Both the case of frequent sending and anonymous sending are tricky. We recommend you to optimise the sending frequency of bulk SMS marketing campaigns by following factors: type of subscriber, number data, time to send, and most important content in sms.
Not a right Bulk SMS service provider
You must choose a bulk sms service provider very carefully. There are a number of bulk SMS service providers in the market but choose sensibly knowling direct operator SMS gateway and reseller panels. While choosing the service provider, you must carefully consider the factors like multiple Services Offered, CRM/Web Portal Integrations, Analytics & Reporting, Reliability, Scalable, Customer & Technical Support, Free Trial-Service Experience, programming Language support, and Pay-per-use plans.
You can choose a reliable Bulk SMS service provider as Datagen.
Summary
Bulk SMS marketing is a broad sector to do promotional marketing and transactional services, but it doesn't perform to lead conversion if the bulk SMS marketing mistakes are not clarified. The common mistake in bulk SMS marketing is complex content strategy, No CTA, campaign schedule timing, wrong data segmentation, no opt out option and non reliable SMS service provider. These all mistakes can be easily reduced to zero if one pays attention to every aspect. Your bulk SMS campaign will perform better if you focus on them to correct them.
We provide effective bulk SMS service at Datagen. We look forward to serving you! Give us a call today at 9999706864.